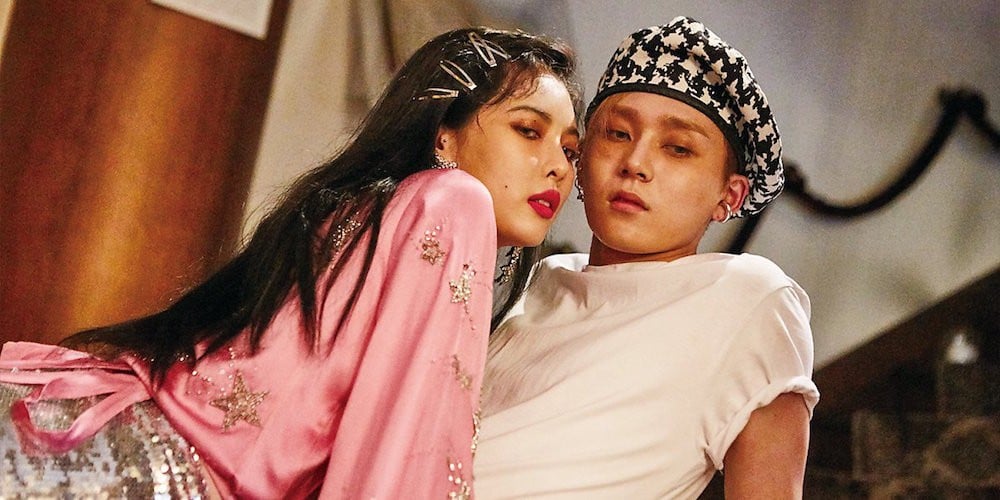 I had to take a break from my recap for 'Time' just to make a post about this! Rumors and suspicions that Pentagon's E'Dawn and HyunA were in a relationship was released a few days ago, but their entertainment agency CUBE Entertainment had originally denied the news. However, in a new article, it was revealed that the two Triple H members had been dating this entire time and in fact, had been dating for the last two years already. ASKDJFD.
This comes as such a surprise because I really didn't think there was anything going on between the two. Plus, CUBE denied it (as would any entertainment agency) so I didn't think too much about the two CUBE idols. However, to have confirmation that indeed HyunA and E'Dawn are dating and have been dating the past two years completely threw me off. People had been noticing how touchy HyunA had been in particular to E'Dawn which caused some to think that the two were dating. How funny and ironic that the dating rumors that they were both linked to have come true as the two are indeed dating!
The two other idols swept up in dating rumors is other Triple H member Hui and (G)-IDLE's Soojin. Pictures of the two going on a date surfaced recently which caused some to link the two to each other. As a response, CUBE released details of their relationship confirming that they did date in the past, but have since broken up. Whether this is true or not still remains to be answered, but I'm just surprised with all the news that has come out pertaining to CUBE. You got two dating rumors and scandals in one day which undoubtedly provides highly entertaining news.
I don't have any opinions on the two couples and what's done is done. I'm glad that E'Dawn and HyunA announced their relationship considering that dating and relationships should be a norm in the K-Pop industry anyways. I hope they'll be able to enjoy their relationship and not worry about what the public thinks of them. Meanwhile, Hui and Soo-jin might no longer be together (or are they?), but I hope they had a nice healthy relationship while they did. I wonder what it must be like to see each other now that she's finally debuted. Hopefully they've remained on good terms. Askdfjd.
What are your thoughts about the two couples?