Ho ho ho, talk about breaking new records! MY CHILDREN ARE MAKING IT BIG.
There's three announcements related to my bias group BTS that I wanted to make today. The first being that the last and final comeback trailer for BTS's upcoming comeback was released today. Each of the vocalists had been releasing their own solo songs ahead of the comebacks to introduce the concepts: Jimin with 'Serendipity', Jungkook with 'Euphoria', and V with 'Singularity.' To wrap everything up was Jin whose song is titled 'Epiphany.' The comeback trailer to his song dropped today (I totally wasn't expecting it, but I'm also not that surprised because it's Big Hit we're talking about. Asdkfd). In the four-minute video, Jin is seen hanging out in a room by himself. At one point, he also leaves the room and is soaked in pouring rain before returning to the room. Most importantly, 'Epiphany' aligns with the message that BTS had been promoting with their 'Love Yourself' era which is the idea that one should always love one's self before anything else.
After finally getting over the shock of the release of the trailer, I pulled myself together and watched the video. Upon just hearing the first few seconds of the song, I already immediately knew that it was going to be good and maybe even my personal favorite out of all the 4 intro songs. While each song is different and beautiful in their own ways, 'Epiphany' sounds like something out of a Korean drama. It's such a subtle, nice, and touching ballad and I think Jin's vocals really brings out the beauty of the song even more. While I don't care too much about all the theories and plots regarding BTS's music videos (it makes my brain hurt askdfjd), I really appreciate the delicacy and details they put into each video and song.
With the release of 'Epiphany', we're that much closer to BTS's comeback which is happening later on this month. The boys will release their final part of their 'Love Yourself' series with this upcoming album 'Love Yourself: Answer.' As usual, I'm excited and I can't wait to see what the boys have in store for fans.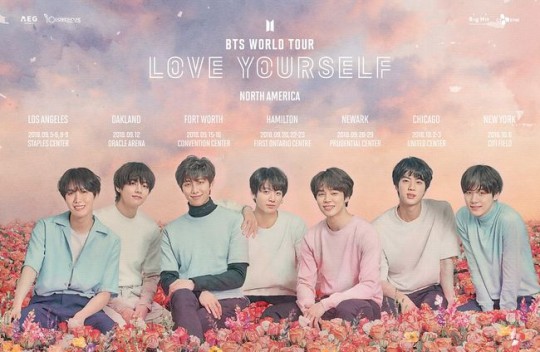 Speaking of plans, BTS will be gearing up for their world tour soon and it was recently revealed (like just yesterday) that the international phenomenon will be the first Korean group to ever perform at a U.S. stadium. They'll be performing at the New York Citi Field on October 6th as part of their stop in North America where over 40,000 fans will be present to watch them perform. While I'm generally excited for the boys and am so proud of them once again breaking new records and heights, I'm also a little sad that they didn't do the same at their stops in L.A. The boys will be performing 4 times at the Staples Center in L.A. and a part of me wishes that they'd perform at a stadium for 2-days to make up the 4-day show (unless it was because of scheduling issues that they didn't do that originally in the first place). They already work hard enough and must be so exhausted. Regardless, congratulations to the boy group for the news and I already know that their first stadium performance is going to be amazing!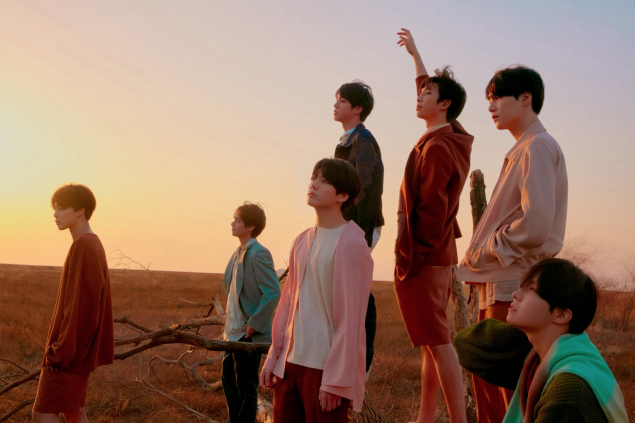 Now onto my last and final announcement regarding BTS.. I had the fortunate and amazing opportunity to see them last year at their Wings World Tour in Anaheim, L.A. It was such a lovely and fun experience and I would do it all over again if I could. The thing is… I am actually doing it all over again this time around as I managed to grab tickets to their 'Love Yourself' world tour happening less than a month from now. It hasn't hit me yet that I'll be getting to see them again and it probably won't hit me until I see them live in concert, but I just wanted to share the exciting news with y'all! I'll be updating y'all on the concert as time passes and will probably write a fan account of how the concert was once it happens. Look forward to that post a month from now if you're still interested 🙂